You can register for courses in the MyCampus software via the Whiteboard. Carry out the following steps to register:
1. Click on the white circle "Whiteboard".
2. Log in with your ZEDAT-Account.

3. In the column on the left, select the menu item "Membership".

4. Click on the "Verfügbare Veranstaltungen" (Available events) tab.

5. Fill in the fields for the different categories to filter the courses displayed.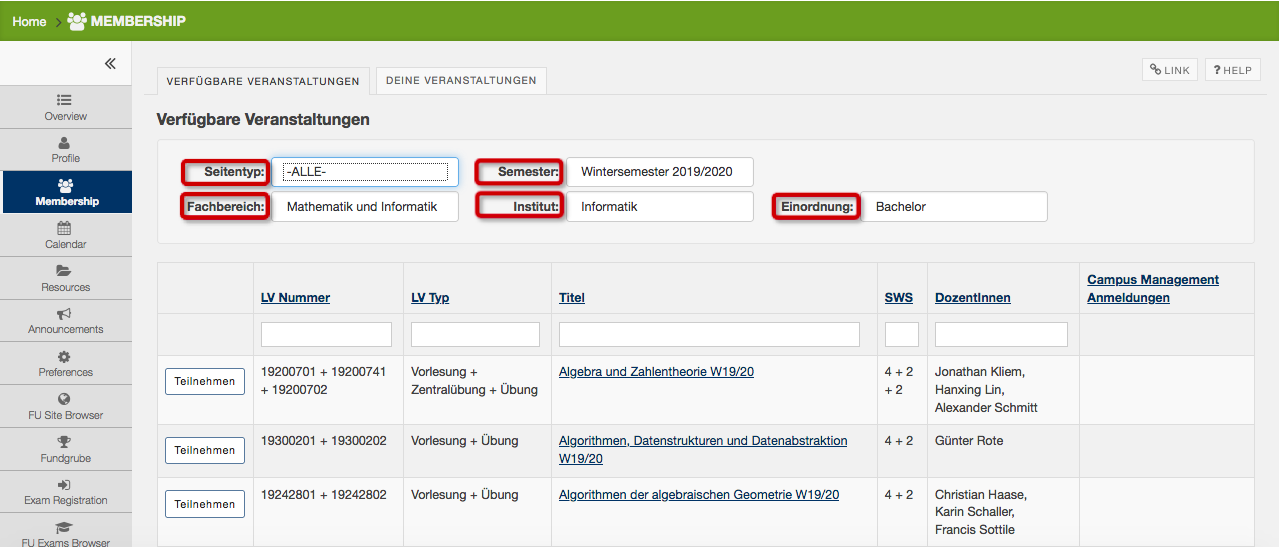 6. To register for an event, click on Teilenehmen (Participate) in the corresponding row. You are now registered for this course on the Whiteboard.